Chidyatapu Beach Andaman: A Perfect Getaway for Adventure Lovers
Chidya Tapu is truly a remarkable destination, earning its well-deserved title as the Bird Island. This natural sanctuary serves as a haven for. However, Chidya Tapu beach in Andaman has much more to offer beyond its feathered inhabitants. The landscapes here are nothing short of breathtaking, leaving visitors in awe. Take leisurely strolls along the pristine shoreline, where the gentle waves provide a soothing soundtrack to your exploration.
For those seeking a bit more adventure, engage in thrilling water sports against the backdrop of this captivating scenery. Chidya Tapu invites you to experience the perfect blend of birdwatching delights and awe-inspiring landscapes, ensuring an unforgettable journey where tranquility meets excitement.
Trip to Chidyatapu Beach from Port Blair
Here check the information below which will be enough for you to plan a trip to Chidya tapu in Andaman
Important Points before Visiting Chidya Tapu
Since Chdiaya tapu is a famous tourist's spot that are frequently visited by the visitors, here we have made a list of important things that you should consider before planning:
It falls in Chidya tapu village. Its connected by road Port Blair city which is the major source for supply for goods and foods
This is beach destination. So you need to carry towels and extra clothes as you wont find any cloth shops near by
Bus services are not frequent. As a travelers consider private vehicles as the most recommend option to reach to this place
Roads are not good in few parts, so while in two wheelers keep your self-alarmed
The drive is amazing with many spots to get down to and have photography session
No medicals, or police stations in this village of Chidyatapu.
The mobile network coverage in Chidya Tapu may be limited or patchy. It is recommended to inform your family and friends about the potential communication difficulties beforehand.
The weather forecast before your visit to Chidya Tapu, as it can affect your experience. Carry necessary sun protection such as hats, sunscreen, and sunglasses during hot and sunny days.
Helpline Numbers:
Forest Department:
Nearby Police Station: 03192-250525
Dekho Andaman Support Team: +91 6361545390 / 7063950125
Other
Nearby Destinations
A wonderful serenity has taken possession of my entire soul, like these sweet mornings of spring which I…
Where is Chidyatapu beach & how to reach?
To begin your road trip to Chidya Tapu, you can opt to rent a private cab from reliable cab service providers in Port Blair. With Chidya Tapu located just 25 km away from Port Blair, the drive is convenient and ensures a smooth and enjoyable ride. The journey is scenic and takes about 45 minutes to an hour, depending on traffic.
You can also find buses leaving in regular intervals from Port Blair. Buses are a cheaper option to travel. The conditions of buses are not good and it can be preferred only by solo or back pack travelers
Location of Chidyatapu
Chidya Tapu, situated at the southernmost tip of South Andaman Island, is a tranquil beach that offers a serene escape from the bustling city life of Port Blair, the capital city of the Andaman Islands. The beach is easily accessible by road, and the journey itself is a delightful experience.
En-route Experience:
Coastal roads all the way when you embark your journey to Chidya tapu beach The scenery along the way is truly stunning, with azure waters, swaying palm trees, and lush green landscapes painting a picture-perfect backdrop.
During your drive, you'll have the chance to catch glimpses of the charming village life too. It's a wonderful opportunity to experience the authentic culture and traditions of the Andaman Islands.
Roads Condition
While the majority of the road is well-maintained and provides a smooth ride, it's worth noting that there may be a few sections with less-than-ideal road conditions. Don't worry, though. Take them as part of the adventure, adding a touch of authenticity to your travel experience.
Reasons for Tourists to Visit Chidyatapu Beach
Chidya Tapu Beach is undeniably one of the most popular destinations in Andaman, attracting countless visitors each year. The reasons behind its popularity are manifold. Here are just a few of the compelling reasons why Chidya Tapu Beach stands out: 
Things to Do
Unparalleled Sunset Views: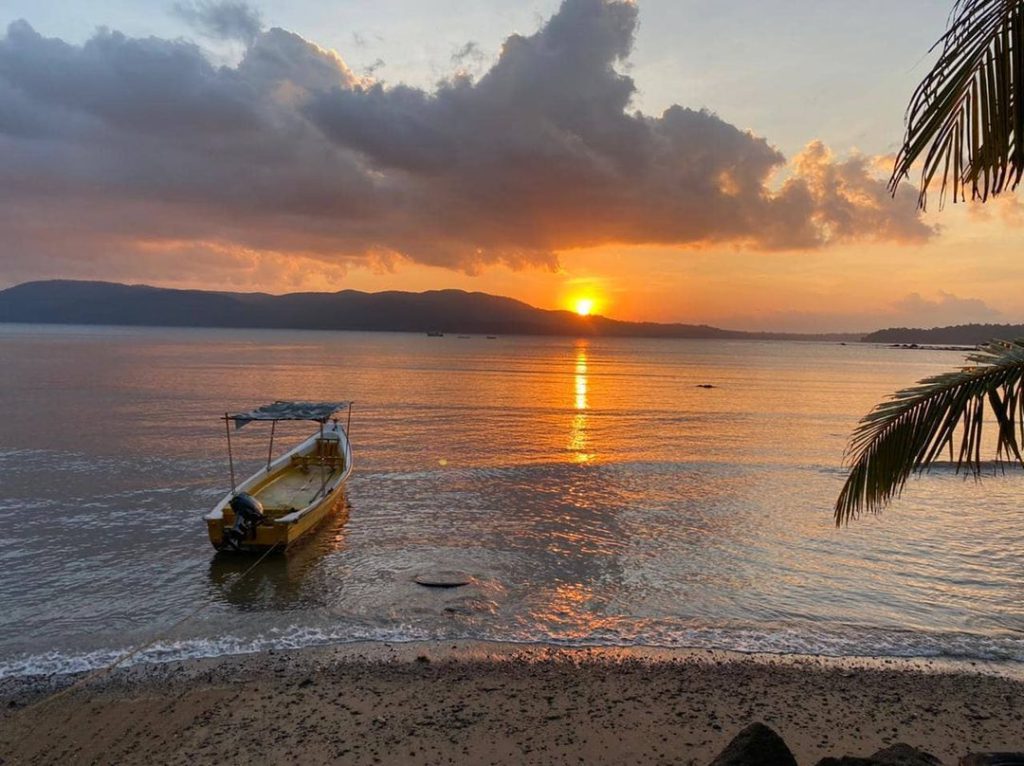 The breathtaking sunset at Chidya Tapu is truly a sight to behold, leaving a lasting impression on every visitor. Make sure to have your camera ready to capture the magic.
Swimming and Picnicking Delight:
The beach offers the perfect setting for swimming and picnicking. Whether you want to take a refreshing dip in the clear waters or simply relax on the pristine sands, Chidya Tapu Beach caters to family & friends for all your beach-loving desire.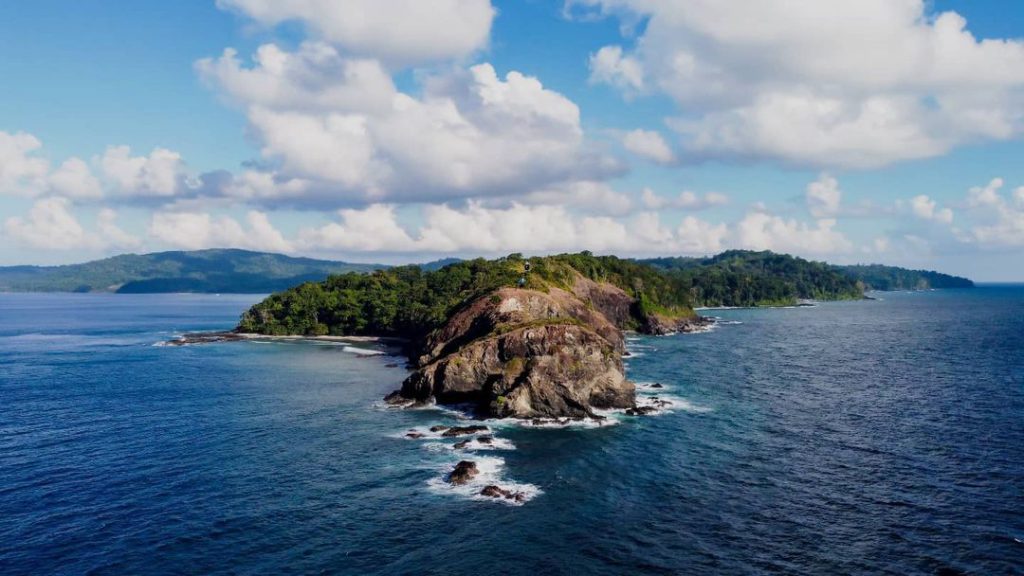 Munda pahad trek which is 45 minutes from the beach to the end point. It offers an un parallel view of the compete bay of Bengal. You will stand at height of 300 ft. from the sea level just like you see in movies
Paradise for Wildlife Enthusiasts: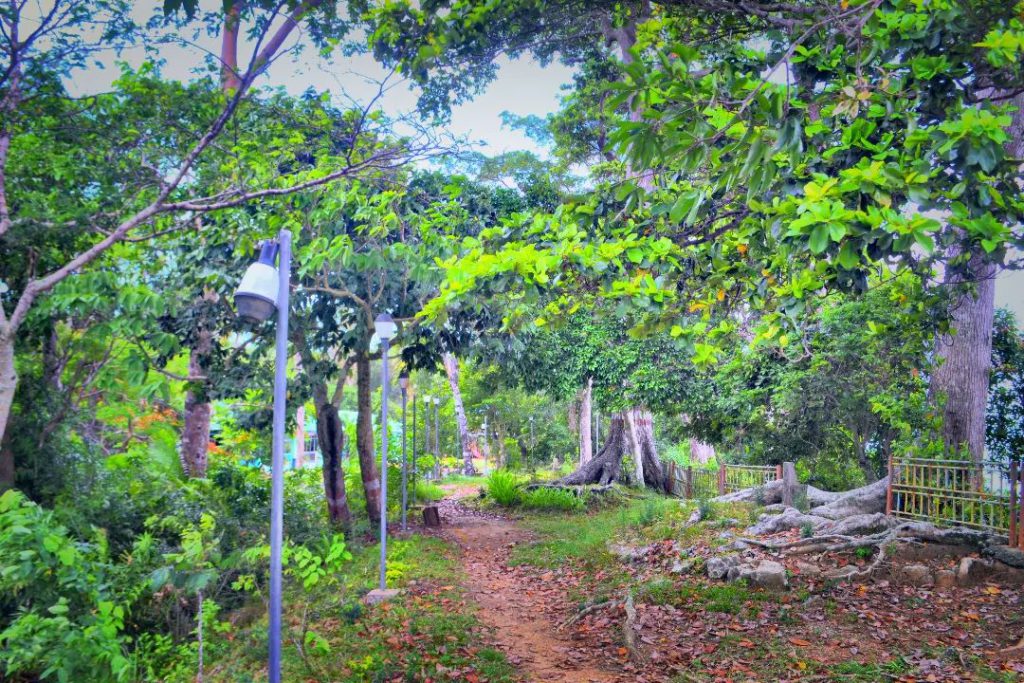 True to its name, Chidya Tapu is a paradise for wildlife enthusiasts, especially bird lovers. Chidyatapu Beach is a haven for bird watchers. The forests surrounding the beach are home to a variety of exotic bird species, including the Andaman Woodpecker, Andaman Bulbul, Andaman Drongo, and Andaman Treepie. You can take a guided bird watching tour and spot some of these beautiful birds in their natural habitat.
Keep your binoculars handy to spot and appreciate the fascinating avian life in their natural habitat.
Places to Explore Near By
Munda Pahad
Zoo
Rutland
Best Itinerary of Chidyatapu
Chidya Tapu Beach is a versatile destination that can be visited either in the morning or as a post-lunch trip. However, to make the most of your visit and avoid time constraints, it is recommended to plan a trip to Chidya Tapu in the afternoon. Here is a popular day trip itinerary that has been preferred by many travelers:
Around 2.00 pm: After a delicious lunch in Port Blair, embark on a scenic drive to Chidya Tapu, located around 25 km away.
On the way you will cross amazing forests in one side and beautiful shoreline towards the left
At 3.00 pm:  Arrive at Chidya Tapu and head straight to the beach. The vehicle will be parked at the parking zone outside the beach Take a leisurely walk along the shoreline,
At beach after reaching
Find a cozy spot on the beach and you can also enjoy by sitting at the hut
Take a refreshing dip in the crystal-clear waters of Chidya Tapu. Enjoy swimming, floating, or simply wading in the calm sea.
Capture the mesmerizing beauty of the beach with your camera. As picturesque views offer perfect opportunities for stunning photographs.
Munda Pahad is a great location to explore the other part of this area by an easy level trek
Around 5.30 pm witness the captivating sunset as the sky transforms into a breathtaking palette of colors standing by the beach
At 6.00 pm after sunset, you can choose to indulge in a tea and snacks at shacks located near to Infinity Scuba Centre
Note: Don't forget to check the sunset timings for your visit to ensure you don't miss the captivating sunset spectacle.
NOTE:
If you have ample time available, it's highly recommended to plan a full-day trip to Chidya Tapu. This will allow you to explore the offbeat activities and hidden gems that this beautiful destination has to offer. Few activities that you can do we will discuss below
Fishing trip to Cinque island :
If you're looking for some exciting activities to try during your trip to Andaman Island, we've got you covered! Fishing enthusiasts can head out to Cinque Island for a deep-sea fishing trip. You can even connect with famous fishing teams like Infinity Fishing Club and Bite Me. After catching some fish, cook them up for a delicious meal on the beach.
Diving at Suar Mundi
For those seeking a unique scuba diving experience, we recommend Suar Mundi at Chidyatapu. The marine life and adventure level here are beyond par compared to Havelock or Neil Island. You'll be taken to different spots, and Suar Mundi acquires the top position as the best scuba spot. The ultimate boat journey accompanied by a great diving team to show you a virgin reef is what any scuba enthusiast will crave for.

Here are two famous Scuba Dive centers. One is the The Infinity Scuba, headed by the team of Andaman locals & next is the world renowned "Lacadives".
Snorkeling
If you're interested in exploring the marine life of this part of Andaman Island to its fullest extent, a snorkeling trip is a must-do thing. The reef is far away, so not everyone gets the chance to try this unique sport. You can book your snorkeling session from the Scuba Centers themselves as there are no specific teams related to only snorkeling here.
Safety for Travelers in the Beach
This beach is safe for any traveler. Just that, for the old age people the drive is little longer but they can enjoy the scenic beauty. You can find life guards and forest department people lurking around and keeping eye on safety of tourist.
Chidya tapu is a beach destination. Also, so the resorts and hotels nearby will have easy access to sea views. You will find many many resorts to be located in the wilderness. Many noteworthy resorts of Port Blair are found in this regions:
Symphony Samudra Beach Resort
Wild Grass Beach Resort
Tours Related to Chidya Tapu
The best way to explore Chidyatapu is by taking a tour. You can book a guided tour that includes a visit to the nearby Mahatma Gandhi Marine National Park, & much more
Reviews of Chidaya tapu beach
Chidyatapu Beach is ranked as one of the top attractions in the Andaman Islands on TripAdvisor, with a rating of 4.5 out of 5 based on over 1,300 reviews. Visitors to the site rave about the beach's pristine white sands, crystal-clear waters, and the abundance of marine life visible in the shallow waters.
*Please fill the above form to book your Ross Island tickets. Our customer support team will revert back to you in 2-3 hours. Incase of urgency you can calls us: +916361545390