Ross Island (Subhash Chandra Bose Island): Bookings, Attractions & Guide
Welcome to the beautiful Ross Island in the Andaman and Nicobar Islands, an enchanting paradise that will take your breath away. Ross Island is a perfect destination for nature lovers, history enthusiasts, and adventure seekers. This page is dedicated to providing you with all the information you need to plan your trip to this stunning island.
We are Dehko Andaman, your trusted companion for an unforgettable trip to Ross Island. Our local travel experts are available 24/7 to ensure a smooth and memorable experience. Explore the enchanting charm of this tiny island with us. Plan your perfect trip and create lifelong memories. 
"Join Dehko Andaman tours and let's explore the enchanting Ross Island together!"
Important Things To Know About Ross Island
Best Ross Island Itinerary for Single Day Visit:
Exploring Ross Island of Andaman can be a memorable experience as it offers a glimpse into the colonial past of India. Here how you can plan your best trip to Ross Island of Andaman
Start early: Ross Island opens at 8:30 am, and it's best to reach Water Sports Complex as early as possible to beat the crowds and the heat. The first ferry to Ross Island leaves at 8:30 am from the Aberdeen Jetty.
The Water Sports Complex is a sprawling park situated along the coastal side of Aberdeen Bazaar. It houses a variety of water speed boats and serves as a launch point for ferries to Ross Island. The park also includes the Aberdeen jetty, which is where visitors board the speed boats for their journey.
Take a boat ride: Visitors can take a short ferry to Ross Island, which is a great way to view the island from the sea. Boat takes almost 8-10 minutes to reach.
Book Boat Trip to Ross Island
Take a guided tour: Hiring a guide can be helpful as they provide valuable insights into the island's history, architecture, and natural beauty. Guides are available at the island's entrance, and their rates are low as Rs50 per hour.
Visit the British-era ruins: Ross Island is home to many well-preserved ruins from the British era, including the Chief Commissioner's House, the Government House, and the Church. Take your time to explore these structures and learn about their history.
Enjoy the scenic beauty: Ross Island is surrounded by beautiful coral reefs and has many scenic viewpoints. Be sure to visit the highest point on the island & the southern most point (The Lighthouse) , for panoramic views of the surrounding area.
Plan for half of the day: Ross Island can easily take up to 2 hours with all the attractions it offers. Bring plenty of water, sunscreen, and snacks as there is only one food outlet on the island which sometimes remains closed.
Light and Show at Ross Island
In the evenings, Ross Island hosts a mesmerizing light and sound show, narrating the island's history. Don't miss this captivating show that adds to the charm of this place at Port Blair. You can easily book the Light and Sound Show of Ross Island from Govt. official website
Ferry Tickets to Ross Island
Ferry Tickets to Ross Island & North Bay
Attractions and Activities
Ross Island is a small island, but it has a lot to offer in terms of attractions. One of the top attractions is the Church, which was built in the earlier 19th century. Its now an abandoned place with rich history resonates through the walls of this marvelous British building. Its higher elevated location adds more beauty to its charm.
Check google map
Another popular attraction is the ruins of the British Officer's Club, which was once the center of social activity on the island. You can also explore the old ballroom, where dances were held during the colonial era.
Check google map
You will also come across Barracks where the British Empire use to train and stationed all its soldiers.
Check google map
British era bakery is an epic architecture around whose complex the Light and Show takes place in the evening
One of the most important attraction here is its Light House. It is situated at the southernmost end of the island and offers panoramic views of the surrounding sea.
Check google Map
Other Important Attractions:
There are also various other things to explore like Graveyard, Japanese Bunkers, Lush greenery etc.
There is a very clean small beach generally not visited by victors, its called Ferrar beach. This area is not suitable for swimming due to strong currents and rough waters. However, visitors can enjoy the scenic views and take a leisurely walk on the beach.
One of the unique things about Ross Island is that it is home to a variety of wildlife, including peacocks, deer, and rabbits. You can take a leisurely stroll around the island and enjoy the natural beauty or explore the various walking trails.
For the adventurous, Ross Island is surrounded with some amazing coral reefs & marine life towards the periphery. But due to administrative restrictions, no water activities takes place here as of now.
*Please fill the above form to book your Ross Island tickets. Our customer support team will revert back to you in 2-3 hours. Incase of urgency you can calls us: +916361545390
Booking Steps For Ross Island Ferry With Dekho Andaman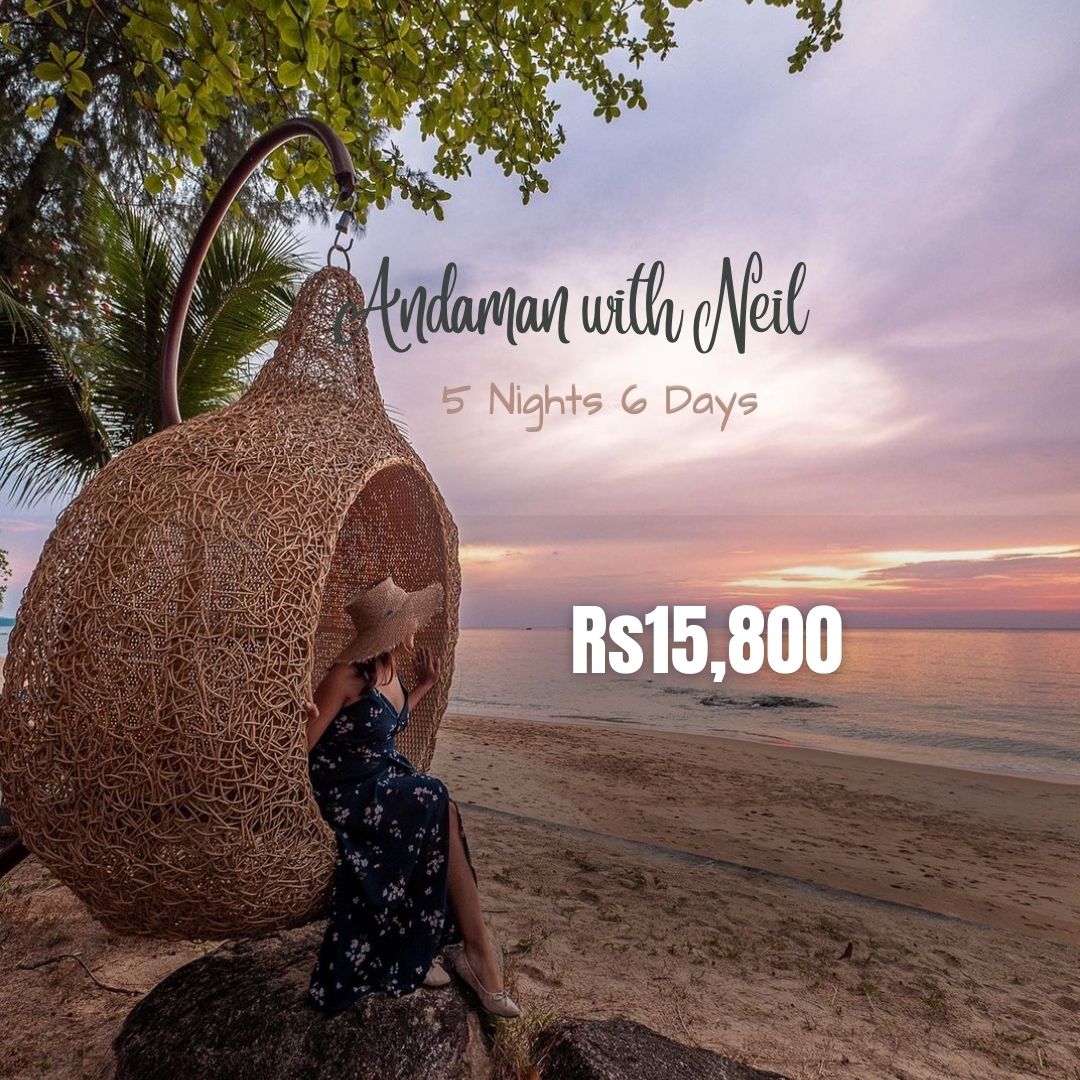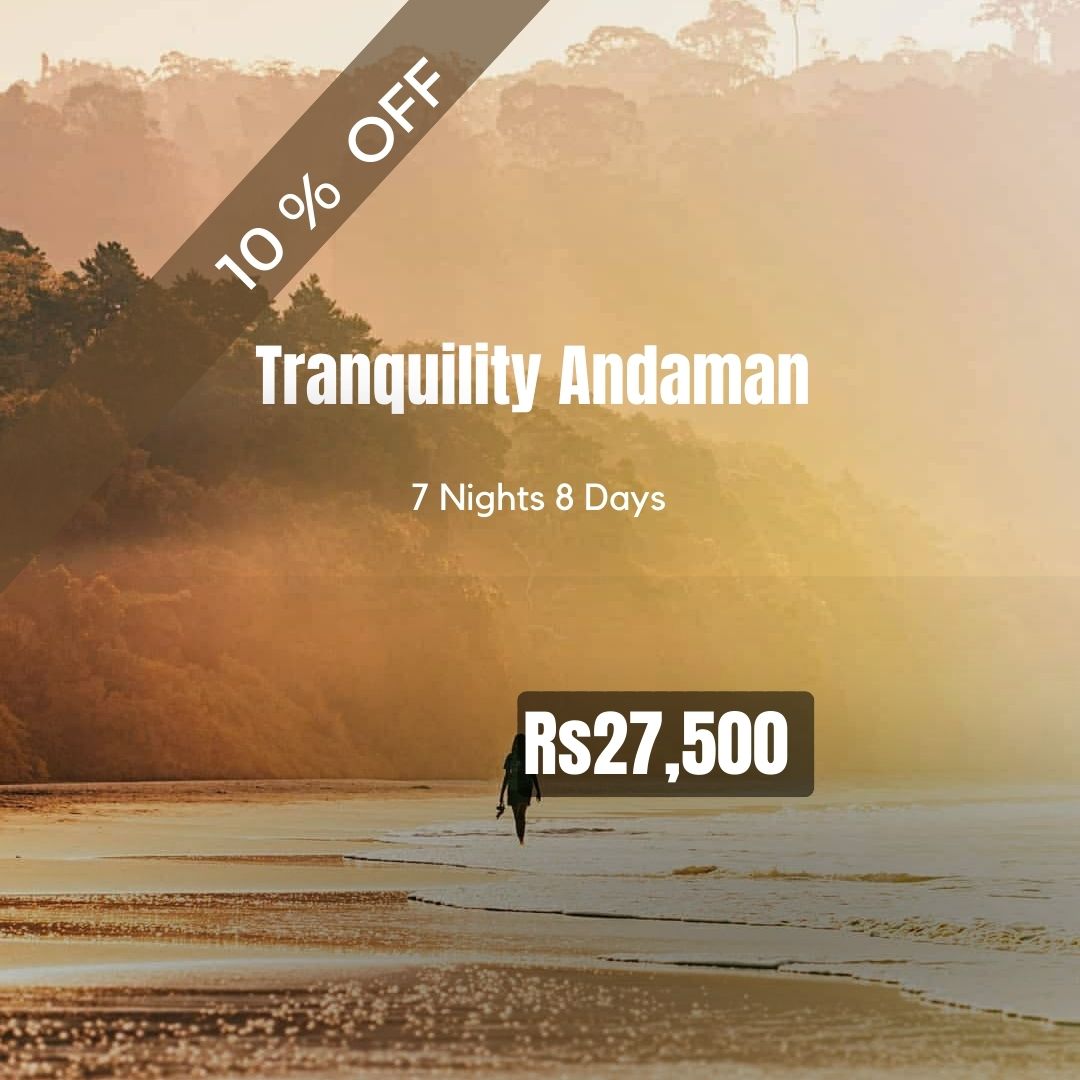 How to Reach Ross Island in Andaman
To reach Ross Island, visitors first need to travel to Port Blair, the vibrant capital of the Andaman Islands that is connected by both air and sea to major cities in India, such as Chennai, Kolkata, and Mumbai. From there, visitors` can take a ferry ride from the Aberdeen Jetty, conveniently located in the heart of the city, to reach the island.
Ferry services run throughout the day, and the ride takes around 10 minutes, offering scenic views of the Andaman Sea. Check below the steps involved to reach Ross Island from Port Blair
In general, ferries to Ross Island typically depart from the Aberdeen Jetty in Port Blair in the morning and return in the afternoon.
First ferry to leaves in the morning 8.30 am & last ferry or boat departs at 2.00 pm
Note: Though, the exact timing of the ferry service may vary depending on the season, weather conditions, and other factors.
Port Blair to Ross Island Ferry
It's important to note that ferry rates vary depending on the season, but they have recently been fixed by the Water Sports Association. Dekho Andaman can help you book the ferry tickets to Ross Island in Andaman hassle free and with free cancellation option.
FERRY TICKETS PRICE FORM PORT BLAIR TO ROSS ISLAND
DIFFERENT TYPES OF
VESSELS
TYPE OF FERRY
TICKETS

PRICING

Speed Boat, Catamarans
& Ferries

Sharing Per Person
370 /-


Book Now

Speed Boats Only

Charter Personal Boat
3000 / –


Book Now
Ross Island is located about 3 km east of Port Blair, the capital city of the Andaman and Nicobar Islands. It was once the administrative headquarters of the British Empire, and its ruins still stand today as a testament to its rich history. During the British Raj, it was known as the "Paris of the East," a bustling hub of activity with grand mansions, churches, and a ballroom.
History: Ross Island is steeped in history. The island was named after the surveyor Sir Daniel Ross, who arrived here in 1858. It was developed as a settlement by the British, with bungalows, a church, a bakery, a hospital, a market, and other facilities. The island was also used as a penal colony, with prisoners from the Indian freedom struggle being sent here.
Japanese Occupation: During World War II, Ross Island was occupied by the Japanese, who built bunkers, tunnels, and gun emplacements here. The British returned in 1945 and found the island in ruins, with most of the buildings destroyed or damaged.
Present Day Ross Island Andaman
Today, Ross Island is a popular tourist destination, with its ruins and natural beauty attracting visitors from around the world. The island is home to a variety of flora and fauna, including deer, peacocks, and rabbits. Visitors can explore the ruins of the British settlement, see the remains of the Japanese bunkers and gun emplacements, and enjoy the beautiful beaches and lush greenery.
Getting Around Ross Island
Once you are done with the ferry to Ross Island, our next step will be to check how we can explore Ross?
By Walk:
Getting around Ross Island is relatively easy as it is a small island, spanning only 0.6 square kilometers. The main mode of transportation on the island is walking, and visitors can explore the island's various attractions on foot. The island is well-maintained, with clearly marked walking paths that make it easy to navigate.
By Golf Cart:
An other option for getting around the island is by hiring a bicycle or a golf cart. Bicycles can be rented from vendors near the jetty, and golf carts are available for rent at the entrance to the island at just Rs 70 per person. These are great options for those who may have difficulty walking or want to cover more ground in a shorter period of time.
No Cars or Vehicle:
There are no cars or other motorized vehicles allowed on the island, so visitors can enjoy a peaceful and pollution-free environment.
Guided Tours Of Ross Island
Guided tours are also available on the island, which allow visitors to learn more about the island's history and culture. These tours are typically conducted on foot and last around 45 minutes to an hour.
There is a very fampus guide called as Anuradha. She is very famous for taking care of all the wild animals over there since past 15 years. There is no better way to enjoy the island then exploring Island with her. Check the video below
It's important to note that the number of ferries per day may be limited, especially during peak tourist season, so it's recommended to book in advance to ensure availability.
It's also a good idea to arrive at the jetty early to avoid any delays or long queues.
Visitors to Ross Island should wear comfortable walking shoes, carry sunscreen and insect repellent, and bring a camera to capture the island's beauty.
Visitors should also respect the island's natural environment and not litter or damage any of the ruins or structures.
You can find one big cafeteria at the center of the island and walkable from the entry point of this island. There are not much options available for eating, although basic items like water bottles, packed juice, fast foods and packaged foods can be bought here
Although there are not many options for restaurants in Ross Island other that one one single restaurant at the island . But there are many good places to check out for food in Port Blair which are close by.
Light House Restaurant & Dhaba
Marinda de Café
Happy Belly Food Truck
Dugout 
Coco Anju
Ross Island does not have any accommodations as it is a protected area. However, you can find plenty of options in Port Blair, which is just a short boat ride away from Ross Island.
Port Blair offers a wide range of accommodations, from budget-friendly guesthouses to luxury resorts.
Some of the recommended budget lodging options near to this newly called Subhash Chandra Bose Island in Port Blair include:
Sunny Homes
Blue Bridge
Atlanta Cottage
But, if you are looking for resorts and top class properties in Port Blair from where you can view the Ross Island, then here are two best options, Sinclair's Bayview and ITC Welcome Hotel
Few other properties in between budget and luxury includes Hotel Bay Leaf Inn, Bay Walk, & few others
Related Water Sports in Andaman