Snorkeling in Havelock with Photos- Nemo Beach
If you are looking for an easy & leisurely way to explore the waters of Havelock Island, then a snorkeling session at the Nemo beach is your best bet. The waters around this place offer one of the best snorkeling sessions in India as the Shore of Havelock Island is blessed with miles of coral patches
Snorkeling is an activity that can be both fun and relaxing. Snorkelers wear a full mask, which allows them to see clearly underwater. The snorkel tube brings in air so that the snorkeler does not have to hold his breath. The Lifebuoy holds you floating at the surface
Its the simplest water sports activity you can perform
For all of you who want to make your first snorkeling experience memorable, we are here to help. Experience Havelock with us by doing a snorkeling session. We'll be taking you to a perfect spot near Nemo beach where you will get an opportunity to explore the beautiful underwater world of Havelock
Things to Know before Snorkeling:
Very comfortable in comparison to Half Mask snorkeling
You will be provided with one Snorkeling Guide
You will be taken up to 500 m from the shore
Snorkeling will be done the help of a Lifebuoy

No need of any Swimming Experience.

Can be performed by anyone above 5 years of age
Avoid doing Snorkeling alone with the rental kits
Avoid doing it when the weather is rough
A quick training session will be held at the shore
Nemo beach doesn't have changing rooms dedicatedly  for Snorkeling
Heart Patients, Pregnant women and asthma patients will not be allowed
Time Duration:
Briefing Session: 05 minutes
Training Session: 10 minutes
Snorkeling Session: 20 -30 minutes
Miscellaneous- 10 minutes
Total: 1 hour
Timing Slots:
Guided Snorkeling in Nemo beach are performed from 6.30 am in the morning till 2.00 pm post noon. If you are to perform Snorkeling on your own you can do it till 5.00 pm by hiring rental kits
Equipment for Snorkeling:
Full Mask
Snorkel Tube
Life Jacket
Lifebuoy
DEKHO ANDAMAN PROMISE
Booking Snorkeling with us comes with a Guarantee in pricing and the exepericne you going to get. We keep track with the weather in Andaman islands and suggest you the best time to perform a snorkeling . We go through complete check of the snorkeling guide before assigning them your activity.
Training and performing Snorkeling
Arrive in Nemo Beach 20 – 25 minutes before your scheduled time.
Our representative will meet you and introduce you to Snorkeler at the Nemo Beach
Before you get down to the shore for training, make the remaining payment to our staff.
You will be then taken to the counter located at the beach itself to write down your name You will have a signature to do as well on the snorkeling.
The diver will take you to waters after a small briefing session on the land.
Training will be done here for 10 minutes teaching you few important things to follow
You will be made to wear a Life Jacket .One orange colored Lifebuoy will be put around your hip
Walk down with the diver towards the depth. You will slowly start to float as you will be with the Lifebuoy
With Snorkel Mask on, you will explore the reef and colorful marine life.
The diver will take you to various points in the allotted area where you will witness different type's corals, fishes and planktons.
Session will last for 20 – 30 minutes. Then you will be brought back to the shore.
Walk out of the water and the diver will take off your life jacket and lifebuoy.
Collect your belongings if you kept anything.
Collect your photos from the counter & Continue with your tour plan
Note: For Videos extra Rs500 will be charged
Snorkeling session for 30 minutes

Snorkeling guide

Photos

Training

Snorkeling sets and Equipments
Videos

No cab pickup drop
Booking Policy
Payment shall be made as per the payment schedule:
50% of total cost for booking to be paid
50% remaining amount to be paid before the activity starts
Though we encourage our clients to pay the maximum amount to avoid any hindrance and unwanted delays in the trip once it began
Payment can be made either online via:
Visa & Master Card Debit cards for Indian Travelers;
UPI (PhonePay, Gpay, PayTm)
Net banking (NEFT or IMPS)
Please check the Confirmation Policy and Cancellation policy below
Cancellation Policy for Snorkeling:
If you cancel the Activity service you booked, cancellation fees will apply. A cancellation will only be effective when we receive written confirmation or email or Watsapp of the cancellation. If you cancel a trip:
Before 24 hours  – No amount will be deducted & you will receive your entire amount
Between 0 - 24 hours – 50% of the deposited amount will be deducted
Confirmation Policy of Snorkeling 
After the confirmation of package via email or WhatsApp , the customer will ask to deposit the initial amount of 50% of the total amount 
A confirmation voucher will be generated and send to your respective email or WhatsApp  once initial the amount is received. Confirmation voucher will be in PDF format and it will have your Snorkeling Booking Number, Time & Place  and the amount you paid .The balance amount mentioned has to be paid as per the terms
Why Travel with Dekho Andaman
"Pay Only after arrival"
Pay a mere amount of Rs10000 for booking and the remaining you can easily pay after arriving in Andaman
"Flexible Trips"
No need to follow strict schedule on Touring days. All the activities and tours are easily flexible as per the client needs.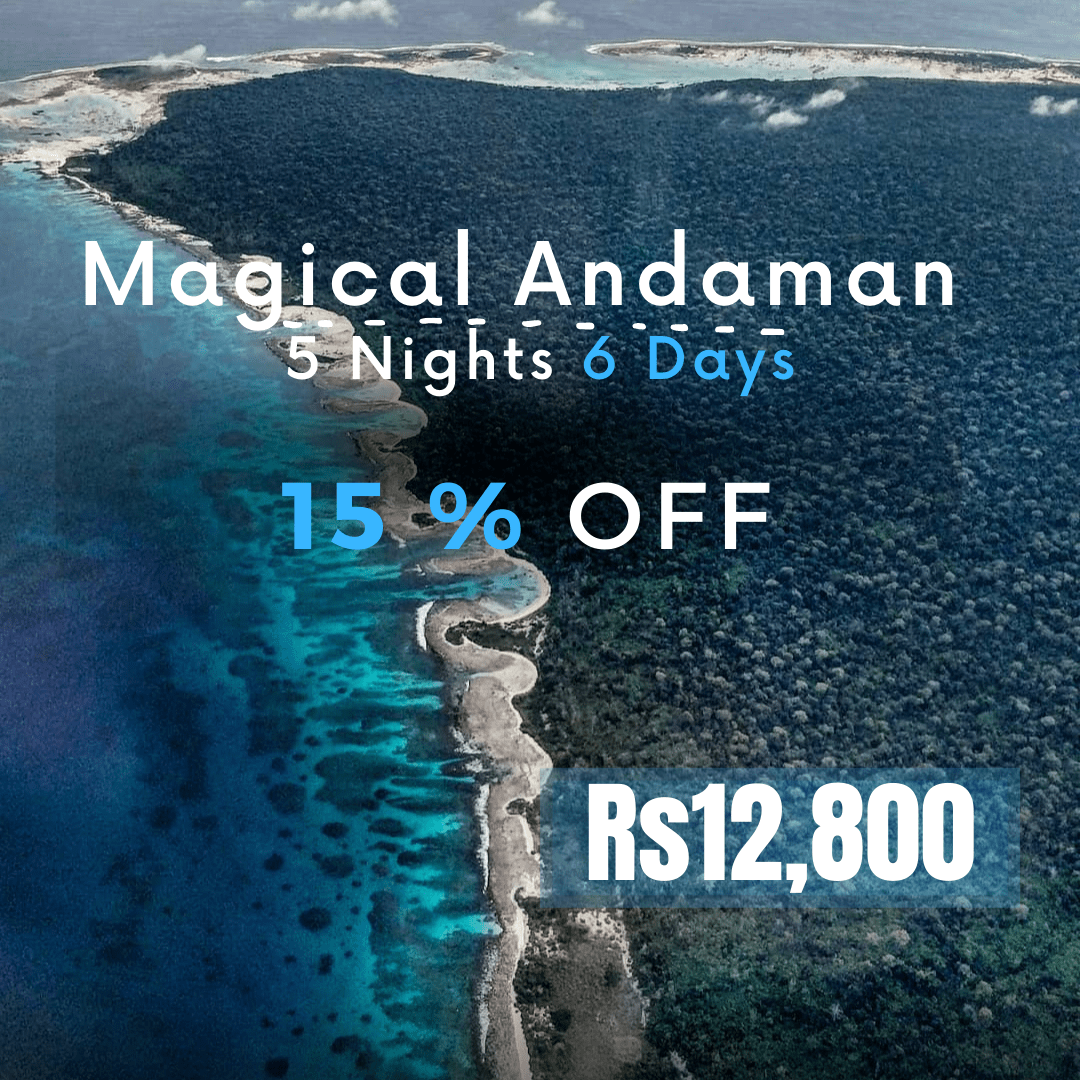 This is the heading
Sports Activities & Cab Rentals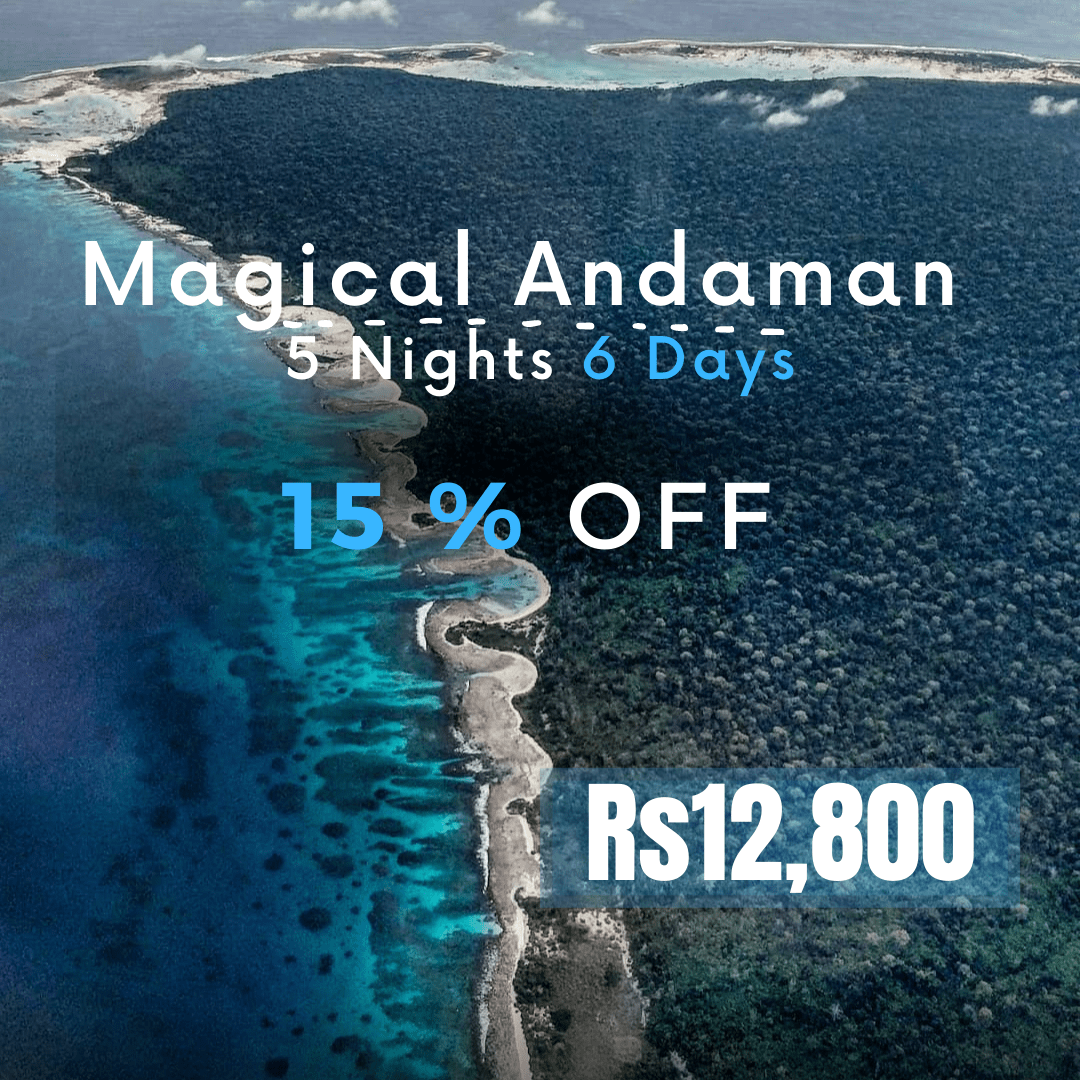 This is the heading