Important Points to Note for Sea Walk in Havelock:
Sea Walk and Scuba Diving are two different activities

No Swimming Skill

required
Sea Walk at Havelock can be performed by anyone 08 years old or above
Sea Walk is performed from a Panton near to the shore at Elephant Beach
As the terms suggests Sea Walking means, to have a walk on the white sand floor bed
Flight time and Sea Walking should have time period difference of at least 24 hours
No major surgery should have taken place for at least an year
Heart problems are not entertained
Must not have Blood Pressure issue
Travelers Sinus problems will not be allowed
Place Information for Sea Walk in Havelock Island:
Depth: 04 m - 06 m
Level: Beginners
Reef: Elephanta Beach
Place: Havelock
Guide:  1 Dive Master & 1 Photographer
About Elephanta Beach Sea Walk:
The reef where Sea Walking is performed is located 50 - 70 meters from the shore of Elephanta Beach. The reef is filled with various different types of life forms as well as some artificial corals to attract more fishes. We will reach the Pantoon built near to the this reef on a small speed boat boarding from the beach.
Time Division for Sea Walk in Havelock
Briefing Session : 15 minutes
Underwater time: 30 minutes
Miscellaneous: 60 to 80 minutes


Total Time: 1.5 hours
Time Slots for Sea Walk in Havelock:
There are no particular slots and you can get the Sea Walk done as per your preferred timing between 10.00 am - 3.00 pm i.e. until the Elephant Beach is open
Equipment's for Sea Walk:
Underwater Helmet
Wetsuits
Tubes attached to the Compressor of Pantoon
Booties
TRAEVLLERS RESPONSIBILITY:
All the travelers who are opting for Sea Walk in Havelock will be requested to abide in accordance with the rules & regulations setup by the Sea Walk company
To perform this activity , the client must report true medical information about his or her health to the dive master or manager.
The travelers are requested to keep a check on their kids and avoid standing near at the edges of Pantoon
DEKHO ANDAMAN PROMISE
Don't worry about the cost of Sea Walking in Havelock Island or entire Andaman & Nicobar Islands. Just book the Sea Walk activity with us to get the best experience and cheapest price possible on the entire island . We give you a hassle free service all along your activity 
Note: In order to perform Sea Walk in Havelock island you need to first reach Elephanta Beach which is only accessible via boat or a medium level trek
Reach Havelock Jetty in the morning as per your preferred timing.
Our staff will meet you over there and will brief you aboout the Elephanta Beach.
You will be provided with a ticket of Sea Walk which will be from the Sea Walk company for their reference .
Board the speed boat to the beach which will take 30 minutes to reach
Get down and show the tickets provided to you in the counter of Sea Walk
Once you reach the Elephanta beach , you will have to go to the Sea Walk counter and show the tickets
Counter of Sea Walk will be visible from the shore itself and you can find it easily. Or else you can give us a call from there to get the locations. Generally the crew members of the boat help you guide 
You will be made to board a small speed boat and head to the iron structure also known as Pantoon
, located away from the shore . Reach there in 5 minutes.
Board the Pantoon . The Sea Walk team will meet you and a complete briefing will be given.
You will be asked to get down the ladder until you are lower body is below the sea level
The Sea Walk staff will put down the helmet upon you covering your entire area till shoulders
The Diver Master beside you will take you slowly inside the water as he will ask you to get down the letter.
Once you reach the end of the ladder the dive master will hold your hand to bring you down the ladder. YOU ARE WALKING ON THE SEA BED now.
The marine life is very lively . In order to atract the fishes the dive master will ask you to throw fish food . You can find 100 fishes covering your surrounding.
Enjoy the astonishing view for like 30 minutes and you will taken back to the ladder. Climb back to the top.  The staff over there will pick back your helmet and you will be back to Pantoon.
You will be asked to Board the speed boat .Return back to the shore of Elelphanta beach.
Collect your photos from the counter or you can ask us to collect on your behalf
You are all done and good to go
Sea Walk Equipment

Boat transfer from Elephanta beach to Sea Walk Pantoon and back

Dive Masters

Dekho Andaman Complete Guidance and Support

Photos
Elephanta Beach boat tickets

Videos
Booking Policy
Payment shall be made as per the payment schedule:
50% of total cost for booking to be paid
50% remaining amount to be paid before the activity starts
Though we encourage our clients to pay the maximum amount to avoid any hindrance and unwanted delays in the trip once it began
Payment can be made either online via:
Visa & Master Card Debit cards for Indian Travelers;
UPI (PhonePay, Gpay, PayTm)
Net banking (NEFT or IMPS)
Please check the Confirmation Policy and Cancellation policy below
Cancellation Policy for Sea Walk in Havelock
If you cancel the Activity service you booked, cancellation fees will apply. A cancellation will only be effective when we receive written confirmation or email or Watsapp of the cancellation. If you cancel a trip:
Before 24 hours  – No amount will be deducted & you will receive your entire amount
Between 0 - 24 hours – 50% of the deposited amount will be deducted
Confirmation Policy
After the confirmation of package via email or WhatsApp , the customer will ask to deposit the initial amount of 50% of the total amount 
A confirmation voucher will be generated and send to your respective email or WhatsApp  once initial the amount is received. Confirmation voucher will be in PDF format and it will have your Sea Walk ID & Name of Sea Walk Company  and the amount you paid .The balance amount mentioned has to be paid as per the terms
"Pay Only after arrival"
Pay a token amount and confirm your tour without getting worried about the last minute cancelations. 
"Flexible Trips"
No need to follow strict schedule on Touring days. All the activities and tours are easily flexible as per the client needs.
Why Travel with Dekho Andaman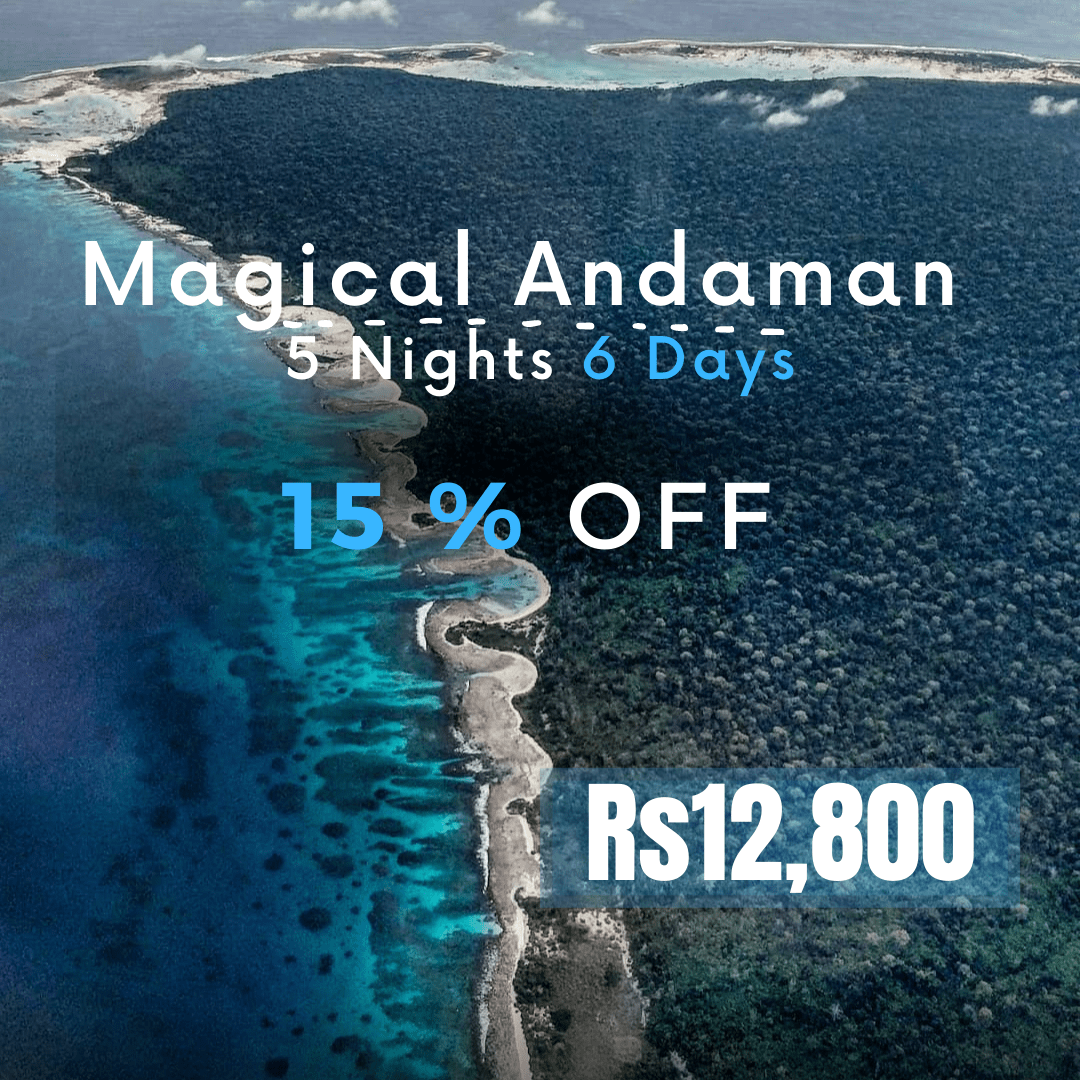 This is the heading