Slide
Discover the most engaging places
Slide
Discover the most engaging places
Slide
Discover the most engaging places
Slide
Discover the most engaging places
Brilliant Reasons to Select Us
What Dekho Andaman is About?
Why tour package with Dekho Andaman?
We takes all your burden of booking and you don't have to worry on missing your choice of resorts , sports & cruise
We provide with multiple options of tours within your expected budget
Give you full freedom for customization of any tour package in our inventory
We provide you with best professional staffs in all the islands to take care of you
Get drop to any location anywhere in Andaman
Providing you up to date information on how to plan a trip to Andaman
Get Connected With Our Founder
Tauseef Mustafa,  Founder & Digital Head
Let him help you plan an unforgettable trip!
Different Seasons Of Andaman
Mid October - Mid Jan
Very good weather. Thunderstorms are expected in End Nov or 1st Dec from past 3 years
Mid Jan to Starting April
Perfect weather without any rainfall with Temperature revolving around 30 - 32. Water visibility and clarity stands at it's peak
Mid April to June
Hot and Humid though very good for Water sports. Island are very less crowded and you can expect the best hospitality everywhere
Mid June to September
Minimal to Heavy rainfall though very romantic. Temperature remains close to 20 - 22. Not much recommended much to travel until you are just here for relaxing.
"Andaman Island is filled with plethora of places to explore and with our Tour Packages we ensure that you get the taste of most of all places"
Flight Booking Platform To Andaman
Best Sea Facing Properties in Andaman
Sinclair's Bayview
Port Blair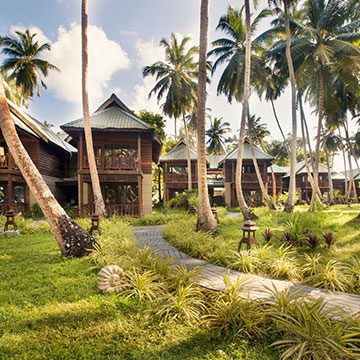 Coral Reef Beach Resort
Havelock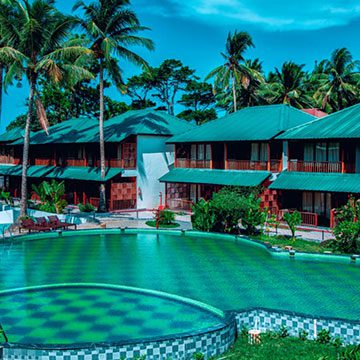 Sea View Residency
Port Blair
Olive Hotels & Suites
Port Blair
Symphony Samudra
Port Blair
Dolphin Beach Resort
Havelock
Light House Dhaba
Non-Veg
Sea Side Bar & Dhaba : Port Blair
Annapoorna
Veg
Family Restaurant : Port Blair
Black Beard Cafe
Non-Veg
Beach Side Cafe : Havelock
Amaya
Non-Veg
Rooftop Bar : Port Blair
Something Different
Non-Veg
Beach Side Open Bar & Cafe : Havelock
The Rajasthani Dhaba
Veg
Dhaba : Havelock
Garden Café
Veg
Cafe & Restaurant : Havelock
Full Moon Cafe
Veg
Beach Side Cafe & Restaurant : Havelock
There services are very easy to book from there site and at the minimal cost. A very helpful platform you have created Tauseef, this will help tourists a lot to get all the experiences here in a commission free. I am really impressed...
Honeymoon trip well planned and executed by the group . Th surprise settup of Candle Light dinner was unforgettable!
Dekho Andaman sugggestion were very helpful for us in our entire time in Andaman. We booked Scuba Diving, sea kart and ferries with their help.
Dekho Andaman is the best Travel & tour provide organization that I have ever seen. They are very friendly and approachable. We had booked 7 nights 8 days tour with Sea Walk and Scuba Diving and they made us to watch some enchanting and unbelievable underwater world at the minimum pric e.They had a fantastic team. Thanks to Mr Tauseef and Venkat ji who is an ex service-manfor there continuous support!!!!
The team from Dekho Andaman was amazing. They took care of everything for us during the trip and effortlessly made sure our honeymoon was more than just about spending time together but also about being able to create memories and experience new things in a wonderful place.
Ajay Srivastav
2022-05-18
We had a great time. The staff was very friendly and got us the cheapest rate possible, as well as complimentary photos and videos. I highly recommend it.....
Beautifully arranged trip by Dekho Andamaan. They helped us with securing Sea Shells resorts and they provided us with 3 drivers in Havelock , Neil and Port Blair. I would definitely wanted to meet mr tauseef in person but due to the hectic schedule he have , i m unable to met him. But would like to thank you so much for coordinating every day. Best service...
Dekho Andaman is the best travel company in Andaman And Nicobar islands i must say. They made us to watch unbelievable underwater world at the best price (rs2900 for shore diving). The instructor they provided were great, friendly and very professional. The Night Kayaking was also booked by them and the experience we had was unimaginable . Team you are doing an amazing work. Amazing experience...
Aditya Khurana
2022-05-18
I was a great experience diving with Dekho Andaman. They provided us the best scuba diving training in Andaman at affordable cost and guided us through out the trip. I am really impressed....
Dekho Andaman offers you the best diving experience in Andaman. We can't express how amazing their Dive Masters and Instructors are, with their enthusiasm and to give you the best experience under water. I am really impressed...
Mrs. Shefali surprise holiday