Jet Ski ride in Port Blair – Beginner
Jet Ski ride in Port Blair is an adventurous and thrilling water sport. You can enjoy the ride on your own or with one other person.
The most familiar activity for tourists, Jet-skiing involves speeds ranging from 30 to 35 knots. Jet Ski is a motorized watercraft that allows users to sit, stand or kneel on it while riding on the water. The rider can control the speed by using the throttle and steering is done by leaning in the direction where you want to go. The ride will be for 15 minutes
In Port Blair you can perform this speedy ride either in Water Sports Complex or in Corbyns Beach.
Steps to take a jet ski ride in Port Blair:
First of all, you have to make a booking from our platform and you will get a voucher
You Have to show this voucher to our representative present in Water Sports Complex or in Corbyns beach which ever you are choosing on the day of activity
Then they will take you to the Jet Ski Counter to write down your name & confirm.
The Jet ski ride will start within 10 minutes.
Point to Note for Sea Karting
Jet Ski will accommodate 1 guests and 1 rider only
No need of any riding experience.
No self-driving is allowed and you can just hold the handle
Can be performed by anyone above 5 years of age
There is a chance you might get wet
Pregnant women should avoid this
Heart Patients are not allowed to do Jet ski ride
Places in Port Blair for Jet Ski:
Water Sports Complex

Corbyn's Cove Beach
Time Duration:
Briefing Session: 05 minutes
Jet Ski ride: 5-7 minutes
Total: 15 minutes
Timing Slots:
Jet ski rides in Port Blair and Corbyns Beach kart can be booked anytime in between 10.00 am in the morning and 4.00 pm in the evening. We recommend booking the activity 1 day in advance during high season
About Jet Ski ride in Water Sports:
Activity: Jet Ski
Level: Beginner
Duration of activity: 5-7 minutes
Place: Water Sports Complex
About Water Sports:
Jet Ski in Water Sports complex will be performed at the jetty from where all the speed boat depart. The counters for jet ski will be present at the complex itself.
About Jet Ski ride in Corbyn's Beach:
Activity: Jet Ski
Level: Beginner
Duration of activity: 5-7 minutes
Place : Corbyns Beach
About Corbyn Beach :
Jet in Corbyns Beach Sports complex will be performed at the shore from where all the other activities also start. The rides here comes under the association formed by the Jet Ski owners. You can find Life Guards and other official staffs monitoring the entire activity here regularly
What you need to do? TRAVELLERS RESPONSIBILITY
Safety first!
Prior to getting on the jet ski, make sure that you have been briefed about the safety precautions by your guide/rider. You will be made to wear a life jacket while riding on the jet ski. Make sure that you follow all instructions given by your guide/rider
Hold on tight!
While riding on a jet ski, hold on tight to prevent yourself from falling off from it accidentally. You might want to take an instructor's help if you are not confident about holding on tight during high speed rides in rough waves or choppy waters.
Be Conscious!
As you board the Jet ski, hold on to it with your feet. Sometimes during windy days The floating jetty can shake a lot.
DEKHO ANDAMAN PROMISE
We provide the easiest way to book a Jet Ski in Corbyns Cove Beach. We don't keep commissions & sell the tour directly to the client.
Sea Karting in Corbyn's Beach
You must arrive at the park 30 minutes before your scheduled activity time. Our representative will meet you and will take you to the counter where our names will be noted down.
Make the remaining payment to our staff.
You will be then taken to the floating jetty after you are made to wear the Life Jacket.
The driver will be on the Jet Ski and our staffs will assist you to hop on to the Jet ski.
Your jet ski starts. If we are are Corbyns Beach, the ride will take us till the Snake island, located opposite to the Corbyns shore. You will be enjoying a thrilling speed to and fro Snake Island. You won't be allowed to get down the island but you can see it while being on the Jet Ski
If performed in water sport complex the Jet Ski will take you till half way to Ross island and return you back.
The ride will last for 7 minutes
Note: The distance covered from both the locations are similar
After you return, the Staffs will assist you to get on to the Jetty. Your Life jackets will be taken off.
You can collect your belongings and start your trip back
Jet Ski ride for 7 minutes

Trainer/ Driver
Cab for pickup and drop to Corbyn's Beach

Videos & photos

Self Driving session
Booking Policy
Payment shall be made as per the payment schedule:
50% of total cost for booking to be paid
50% remaining amount to be paid before the activity starts
Though we encourage our clients to pay the maximum amount to avoid any hindrance and unwanted delays in the trip once it began
Payment can be made either online via:
Visa & Master Card Debit cards for Indian Travelers;
UPI (PhonePay, Gpay, PayTm)
Net banking (NEFT or IMPS)
Please check the Confirmation Policy and Cancellation policy below
Cancellation Policy for Jet Ski booking:
If you cancel the Activity service you booked, cancellation fees will apply. A cancellation will only be effective when we receive written confirmation or email or Watsapp of the cancellation. If you cancel a trip:
Before 24 hours  – No amount will be deducted & you will receive your entire amount
Between 0 - 24 hours – 50% of the deposited amount will be deducted
Confirmation Policy
After the confirmation of package via email or WhatsApp , the customer will ask to deposit the initial amount of 50% of the total amount 
A confirmation voucher will be generated and send to your respective email or WhatsApp  once initial the amount is received. Confirmation voucher will be in PDF format and it will have your Jet Ski Identity Number, Time & Place  and the amount you paid .The balance amount mentioned has to be paid as per the terms
"Pay Only after arrival"
Pay a token amount and confirm your tour without getting worried about the last minute cancelations. 
"Flexible Trips"
No need to follow strict schedule on Touring days. All the activities and tours are easily flexible as per the client needs.
Why Travel with Dekho Andaman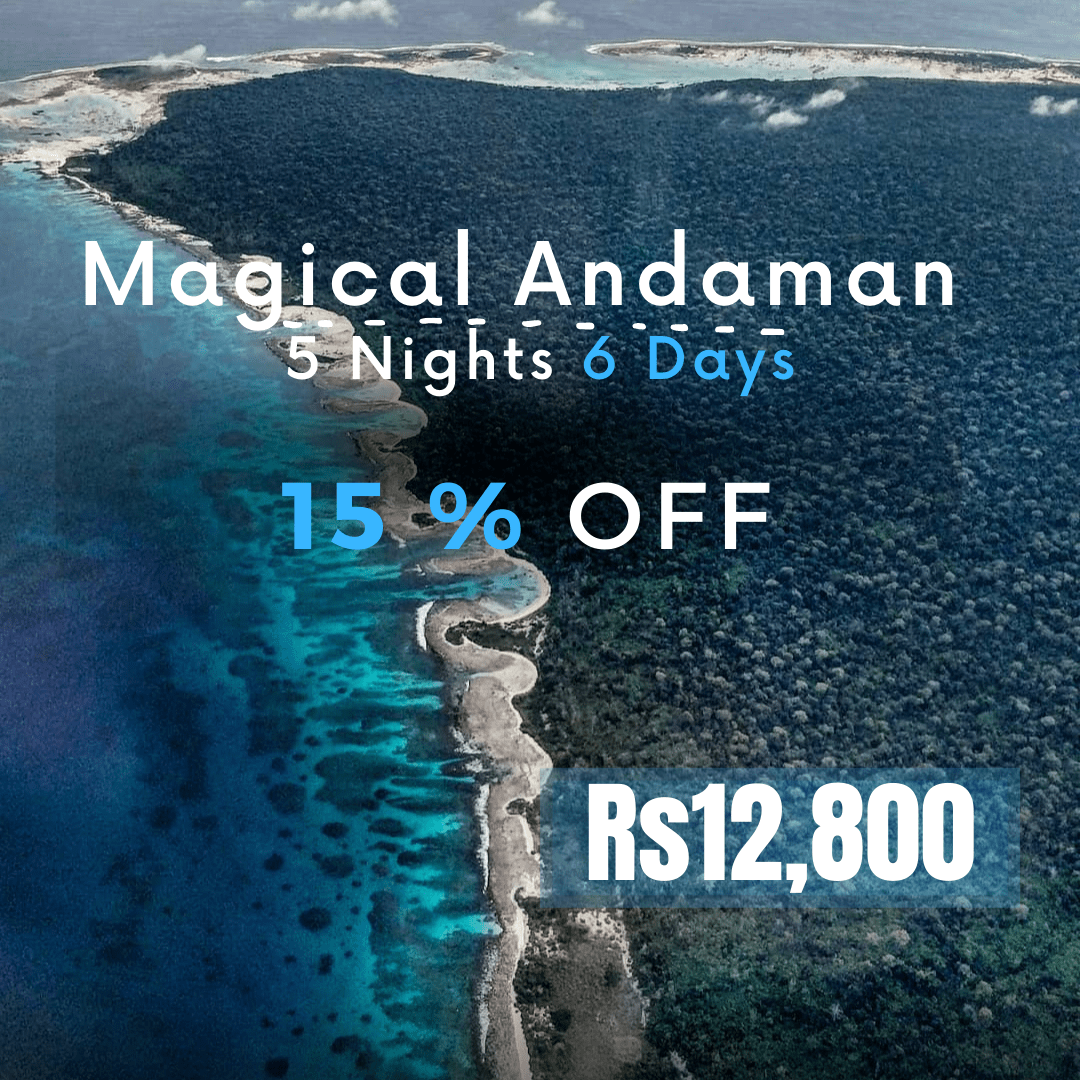 This is the heading